While we are in the midst of another polar vortex in the Northeast, let me break that winter chill by offering an original oil painting for sale!  The best part is you determine the price!
This oil painting measures 16×20 and comes unframed.  It was completed in 2008 and was listed for $346 but you can have it for …. a price that you determine!  Yes, you can have this wonderful greenery in your home to display.  This would be perfect above a cabinet that holds your wine or in your dining room in a nice wooden frame.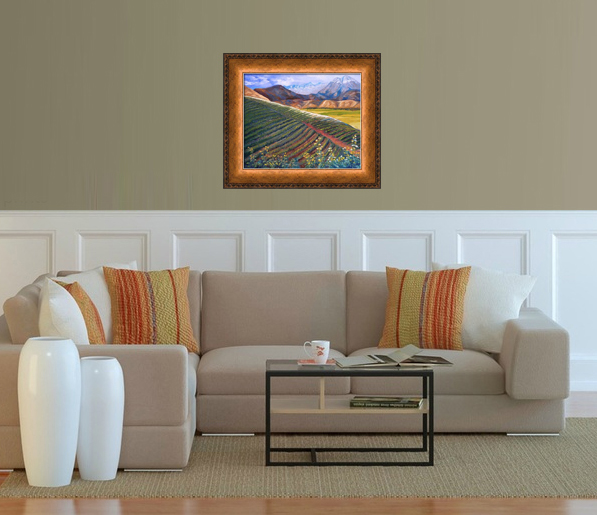 Picture this in your living space and add warmth and color of an original piece of art to your home!  You won't get this with a "Walmart Poster" that passes as art.  Get the texture of an original piece.  Who knows this could be the beginning of your art collection!
Contact me through my Art Facebook page and message me what you would like to pay for this piece and it's yours!  All reasonable offers will be considered!
Don't let this one pass you by.  If you ever wanted an oil painting by me, now is your chance!  Also check out last weeks post if you missed it.  Get your original commissioned oil portrait for a 20% discount, offer only available until the end of February.