For those who have ever been on a Cruise, one of the onboard ship events are the Art Auctions. They predominantly feature the same artists on ship as well as on their on-land Galleries. There are also other Galleries that are not affiliated with these Cruise Ship Auctioneers but they feature the same artists as well as host the same type of Auctions.
For some, this may be their first experience with Artworks by professional Artists. It can be a fun and fast-paced experience but don't be fooled into thinking the Art pieces are a deal and that you will come out a winner. These pieces do not appreciate and they often depreciate over time.
I found this out the hard way. I was caught up on my first Art Auction back in 1999 on my first cruise. I was told back then only to bid on what you like, not what you think it will be worth. This is their "out" as these works are not an investment and the majority of people are led to believe otherwise. At that time, I did not know this. I thought this is Art, and whether I liked it or not, it would be part of my financial portfolio that I would eventually divest or pass on as an inheritance.
These auctions are educational and as an Artist myself, I loved hearing the various stories on current artists as well as the masters. During the event you are being plyed with free champaign and drinks, which of course, helps with their sales. Another thing is that, unless you pay for wi-fi, you cannot check the validity of the art pieces nor the actual prices you are led to believe are a bargain.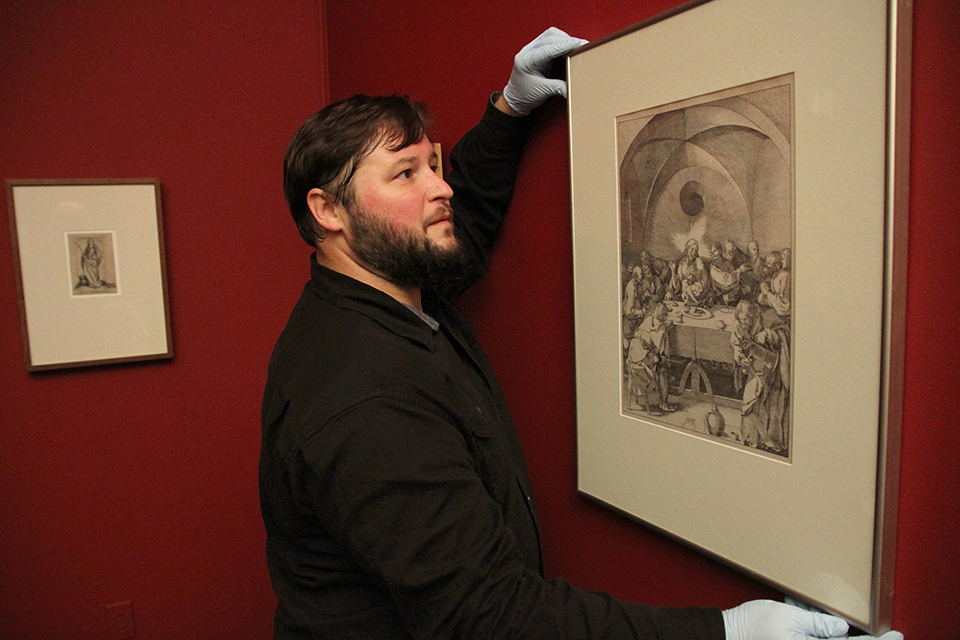 These events go so fast anyway that you would not be able to do an online check even if you did have internet access. I would advise anyone if you do decide to purchase, get the artist name and what the print actually is (Lithograph, Seriolithograph, Numbered Editions, etc.) and do a simple Google search. You may be surprised that these prints may only retail for a few hundred at most.
A Google Search for Park West Gallery, one of the largest Auction Galleries at Sea, will reveal a number of lawsuits that have been filed against them. In fact, the Better Business Bureau has decided to pull its accreditation as of October 2018. These lawsuits also reveal a number of Fake Salvador Dali prints that have proliferated the Art community for some time.
Park West doesn't sell works that are unique in the sense that most casual collectors might understand. With a few high-end exceptions, it sells what are, essentially, reproductions with individual embellishments, such as a signature. The official terms include giclée, a type of inkjet print; serigraph, or silk-screen; and "mixed media," which, in most of the Peter Max works, are paper lithographs with dabs of paint added (mostly not of his doing). These are sometimes referred to as "hand-embellished giclée on canvas or Fine Art Acid-Free papers."
Amid the auction came games. Park West is known for sprinkling in diversions like raffles and mystery items. Another tactic is bidding by elimination or bidding on a piece that has been turned so the audience can not see it. Another way of getting bidders is offering a print at a substantial discount, like $5 and any takers hold up their bid cards as the price is gradually increased to a certain point, whereas they all get this print and Park West made a profit off of the numbers of prints sold. It would've been confusing for anyone who didn't understand that that exact picture wasn't for sale—that Park West had hundreds, possibly thousands, of identical copies from the print run in its warehouse. Often times, the prices are inflated 317 percent.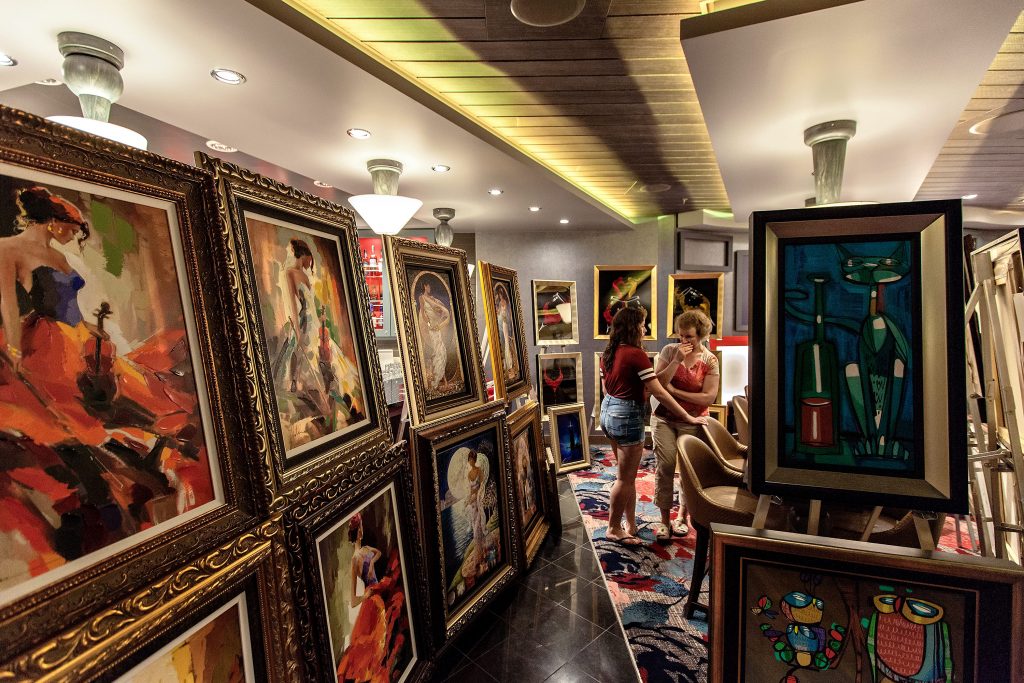 Down through the years, there have been a number of unhappy customers, especially the ones who get independent appraisals. Usually, they find that it is only valued at a third of what was paid for originally. The company's durability even among the lawsuits and their continued presence onboard Cruise Ships attest to their popularity. Park West Gallery has a large reach, with annual sales topping $300 million. Since 2008, at least 21 lawsuits have been filed against them. Park West called the suits baseless but in 2011 agreed to a settlement that it says included partial refunds and the return of some art. The amount the company had paid to resolve the matter, including legal fees and damages: $1,154,435.47. During a good year, that would be a single day of revenue. And what about the Cruise Ships? They all make a portion of the profits from these Onboard Art Auctions.
So after all these years, and purchases of almost $60K with what I thought appraised values of over $100K ten years ago, my "investment" may only be less than $20K at most. I found all this out as I am downsizing and now want to rid myself of artworks (some that have never left their packaging). I contacted a local Fine Art Estate Sales company and gave them the list of Art that I wanted to sell. That is when the owner gave me the bad news and I investigated it for myself and alas, articles galore appeared. My only recourse is to hopefully sell these back to the original auction gallery and break-even. Lesson Learned. Never Again.
If you want to read more on Park West Gallery or about Cruise Ship Art Auctions, there are several good reads on their methods and what others have discovered. Bloomberg has a good article by Vernon Silver, Ever Bought Art on a Cruise? Prepare to Be Seasick from December 2016. Another good article from Format Magazine, Inside the Strange World of Cruise Ship Art Auctions by Genista Jurgens from June 2017. Another from The Art Newsletter from April 2018 by Mitchell Symons, Confessions of a cruise-ship auction addict. Finally, from WanderWisdom, February 2019 by Curt Sembello, Is Cruise Ship Art Valuable?
My last words of advice. If you really are looking to spend money on art, BUY ORIGINAL ART from known artists, like myself. If you don't have a lot of money then buy prints at a reduced price but never ever ever buy art from a Cruise Ship Auction.