On the surface of my latest painting, "The Youngest Bridesmaid", 30×24, Oil on Panel, it looks innocent enough. It shows two little girls in gowns on a special occasion. At the foot of the youngest child appears to be a flower petal.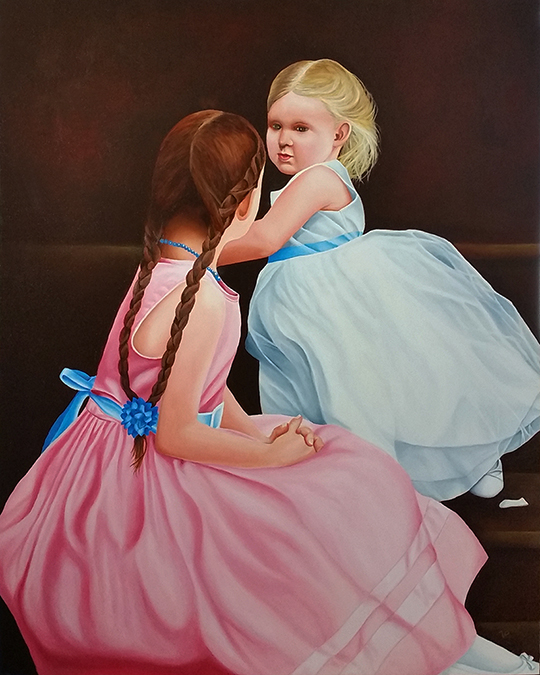 When you first look at this you see innocence and beauty but for anyone that knows me, there is always some type of symbolism built into my paintings.
This painting, although appearing pure on the surface actually depicts something much darker. When you look at it again after reading this you'll see it differently. It may shatter your expectations when you view the painting after you realize what it actually symbolizes.
The youngest bridesmaid is not the little blonde girl, it is the girl in pink. The little blonde girl in white is the bride and the flower petal is the loss of her childhood innocence.
There are societies in this world today that will take little children for brides. There are millions of little girls that are being forced into marriages each year. The United Nations Population Fund (UNFPA) estimates that an additional 1.2 billion girls will be forced into child marriage by 2050. These young children will be forcibly raped and abused and may end up dead by childbirth or suicide.
This video of a child bride in Lebanon shines the spotlight on the 37,000 child marriages every day. This takes place not only in Syria but in various nations throughout Africa as well as in India, Pakistan, and Bangladesh among others. In developing countries, one in every three girls is married before reaching age 18.
A 2013 report claims 53% of all married women in Afghanistan were married before age 18, and 21% of all were married before age 15. Over half of Yemeni girls are married before 18, some by the age eight. In April 2008 Nujood Ali, a 10-year-old girl, successfully obtained a divorce after being raped under these conditions. In September 2013, an 8-year-old Yemeni girl died of internal bleeding and uterine rupture on her wedding night after marrying a 40-year-old man.
As disgusting as this is, it has happened here in the U.S. as well. Until 2008 the Fundamentalist Church of Jesus Christ of Latter-Day Saints practiced child marriage through the concept of "spiritual marriage" as soon as girls were ready to bear children, as part of its polygamy practice. In 2007 church leader Warren Jeffs was convicted of being an accomplice to the statutory rape of a minor due to arranging a marriage between a 14-year-old girl and a 19-year-old man. In March 2008 officials of the state of Texas believed that children at the Yearning For Zion Ranch were being married to adults and were being abused.
So what is being done to help eliminate this violence on children? In 2013 the first United Nations Human Rights Council resolution against a child, early, and forced marriages was adopted; it recognizes child marriage as a human rights violation and pledges to eliminate the practice. In 2014 the UN's Commission on the Status of Women issued a document in which they agreed, among other things, to eliminate child marriage. The World Health Organization is also initiating various programs and initiatives aimed to empower young girls, educate parents and change community perceptions, support girls' education, and provide economic opportunities for girls and their families through means other than marriage.
Hopefully, you now have a different perspective on my painting "The Youngest Bridesmaid" and will now understand that what you may see on the surface may not be the reality that exists. I hope that you are now aware and that there is something you can do.
For more information and to lend your voice or support, visit the Girls Not Brides organization. Girls Not Brides is a global partnership of more than 550 civil society organizations from over 70 countries committed to ending child marriage and enabling girls to fulfill their potential. Together, Girls Not Brides members and the Secretariat are working to bring child marriage to global attention, and to build an understanding of what it will take to end child marriage.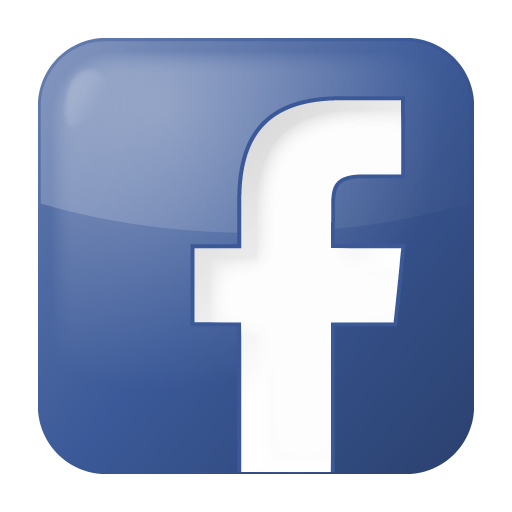 Would you like to see more?
View more of my work and on-going progress on all my paintings, visit my Art Facebook Site and join me on my journey!